Our Team
Learn more about our great South Bend Assisted Living team at Wood Ridge Assisted Living!
Lori Crispin, Administrator
Lori came to Wood Ridge as Interim Administrator in November 2018, then accepted the permanent Administrator position as of August 2019. She has been licensed as a Residential Care Administrator since 2013, and has worked in healthcare since graduating from high school. She attended Ancilla College and acquired an Associates Degree in 1993, then completed a Bachelor's Degree in Art from Indiana University South Bend in 1995, and finally completed a Master's Degree in Public Administration in 1997, also from Indiana University South Bend. Lori enjoys traveling, cooking and baking, and spending time in the summer sitting on the deck – especially when the Casablanca Lilies are in bloom. She lives with her boyfriend and two cats, Sophie and Harry.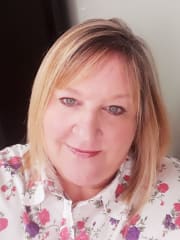 Shaunta Humphrey, Dining Services Director
Shaunta has been in Dining Services for over 17 years 9 of them here at Wood Ridge! Shaunta enjoys preparing Nutritious Meals for our Seniors and making sure there dining experience is focused on Joy, Independence & Wellness. When Shaunta is not working she loves being a Mom to her 4 year old daughter Savannah.
Savannah Ulmer, Marketing
Savannah got her start in senior care back in college as a caregiver. She loved working with the elderly so much, she decided to get her degree in business, focusing on seniors. Her very first job after graduating from Central Michigan University was actually here at Wood Ridge! After some time away, she missed everyone at Wood Ridge and decided to come back home. In her spare time, Savannah likes to read and can usually be found curled up with a good book.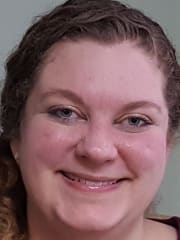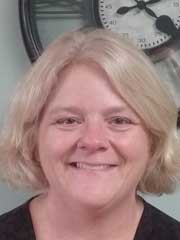 Christine Bayne, Activities Director
Chris started out in the housekeeping and laundry departments in healthcare. She then became an Activity Director, which she has been doing now for seven years. Chris enjoys working with seniors and making a difference in their lives. She really loves seeing them smile after they've enjoyed an activity and hearing their stories about life. Chris has been married to her husband Mike for 10 years and has five children and eleven grandchildren. She is a big Notre Dame fan, enjoys camping, gardening, playing with her three dogs, water aerobics, and spending time with her husband on the weekends.
Mike Cavinder, Maintenance Director
Mike has many years of experience in maintenance and more than 7 of them have been spent working with seniors. He is originally from La Porte but now resides on the South side of South Bend with his wife Holly. They have enjoyed 36 years of marriage and raising 3 children who are all now adults. When Mike isn't hard at work he enjoys Bikes. Everything to do with fixing, building, and riding them. He is most proud of a beach cruiser that he built himself. He also enjoys walking and playing with his 3 dogs.